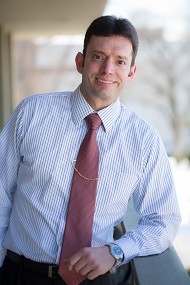 MY INVITATION TO YOU
I am Craig Siminski. My job title is Certified Financial Planner® and what I do is goal focused investment planning - the endowment of a retirement income my clients don't outlive, the best educations for which their children and grandchildren qualify, and significant legacies to the people they love and must leave behind in the world.
I believe that once you make the commitment to retire, you need to know - the more rising investment income you bring into a potential two-person, thirty-year spending plan; the more likely you are not to run out of money. Would you be kind enough to allow me to be a resource for you? I was hoping we could speak on the phone for a few minutes. If that went well, maybe we could schedule a time to meet.
I am very passionate about helping my clients. I believe that my tax and estate planning expertise will help my clients keep/grow more wealth than they would without me. That is why I appreciate you helping me to open this door to you and your family.
BUSINESS PHILOSPHY
My goal is to provide families, business owners and their employees with assistance in building their financial freedom. With over seventeen years of experience, I am committed to designing and implementing financial strategies that focus on my clients' needs.
I specialize in retirement income planning. I work to try and help ensure my clients will have enough income to maintain their dignity and independence in retirement. My goal is to help you create YOUR two-person, 30-year spending plan which maintains rising investment income in retirement to offset loss of purchasing power due to inflation.
ADVOCATE
I am committed to designing and implementing financial strategies that focus on my clients' needs. I strive to attain these goals by providing comprehensive planning for families and business owners by focusing on tax saving strategies, retirement needs, investments, insurance and legacy planning. In the process, I find out if there are any moral or social issues that I need to be aware of when selecting investment recommendations appropriate for you and your family. My personal goal is to become a lifetime resource for each and every client.
I am an advocate for my clients and my profession. As an advocate for my clients, I continuously keep my saw sharp by educating myself and earning professional designations so I can provide the best advice for my clients. As an advocate for my profession, I am a member of the Financial Planning Association, Northeast Wisconsin Chapter and of the Estate Planning Council of Northeast Wisconsin.
Click the links below to watch three short videos of myself speaking about retirement income. Enjoy!
Retirement Income Mt Everest Part 1
Retirement Income Mt Everest Part 2
Do you know how much money it is going to take for you to retire comfortably AND to remain comfortably retired?
LET'S TALK
I would like to sit down with you and help you figure this out - understanding that there is NO cost or obligation to you. Please call me at (920) 569-8363.
This calculator can help you estimate your annual federal income tax liability.

This calculator can help you determine whether you should consider converting to a Roth IRA.

Estimate how much would remain after paying income taxes and penalties if you took an early distribution from a retirement plan.

Estimate the annual required distribution from your traditional IRA or former employer's retirement plan after you turn age 70½.